Another WIP-Aibhlinn!!!
Ok... so I've had almost no time to knit over the past month and have 3 WIPS. What do I do 2 weekends ago? Go out to Threadbear and buy yarn to knit Aibhlinn. I justified the purchase by telling myself that I needed a cowl to fend off the quickly approaching winter.
And I have pictures!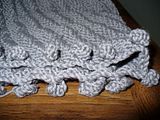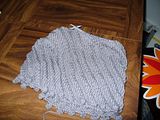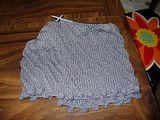 I am using Cascade Sierra in a kinda gun metal grey color. I've never seen a gun but I think that's what it looks like. The yarn knits up beautifully and I love the bobbles and swirly rib pattern. The pattern is available on Knitty!